Would you be participating in the ICISD 2023 edition? Please register ahead of time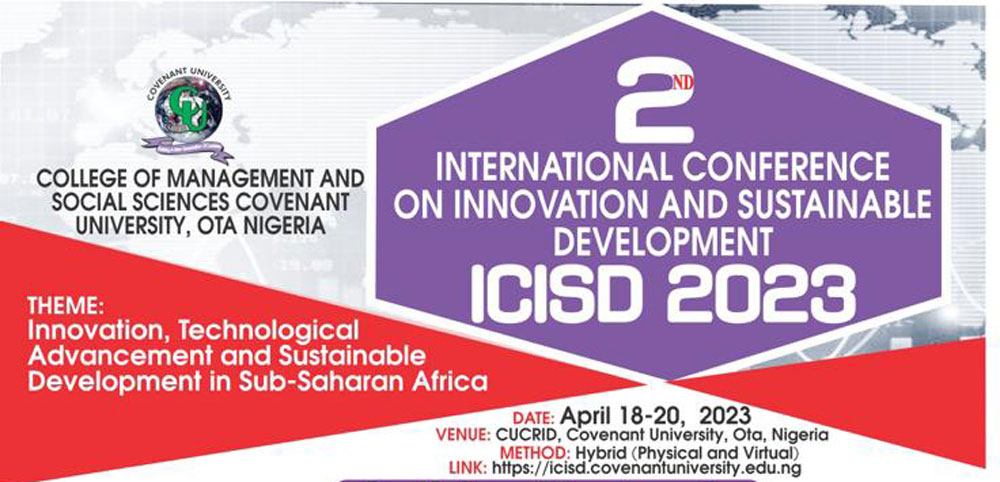 The International Conference on Innovation and Sustainable Development (ICISD) is an aspiring conference organised by the College of Management and Social Sciences, Covenant University, Canaanland, Ota. The conference brings to the fore the convergence of scholars and researchers from the Social Sciences, Engineering, and Business to rub minds in order to foster solutions on issues relating to regional integration, security management, peace and conflict resolution, poverty reduction, scientific resolution and human capital development to mention a few.
Theme: Innovation, Technological Advancement and Sustainable Development in Sub-Saharan Africa
The Conference will include:
Plenary and concurrent sessions
Poster sessions
The conference participation covers conference materials and lunch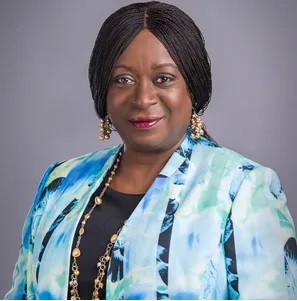 Ms. Bunmi Lawson
MD/CEO, EDFIN MFB Ltd.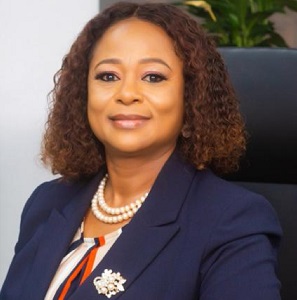 Ms. Chizor Malize
MD/CEO Financial Institutions Training Centre (FITC), LAGOS